SENIORS: Schedule your senior portraits ASAP!!!
Spots are filling up fast!!! Call 423-892-1332 or book an appointment online at prestige.gettimely.com

*Click Here for 2016-2017 Registrations Forms*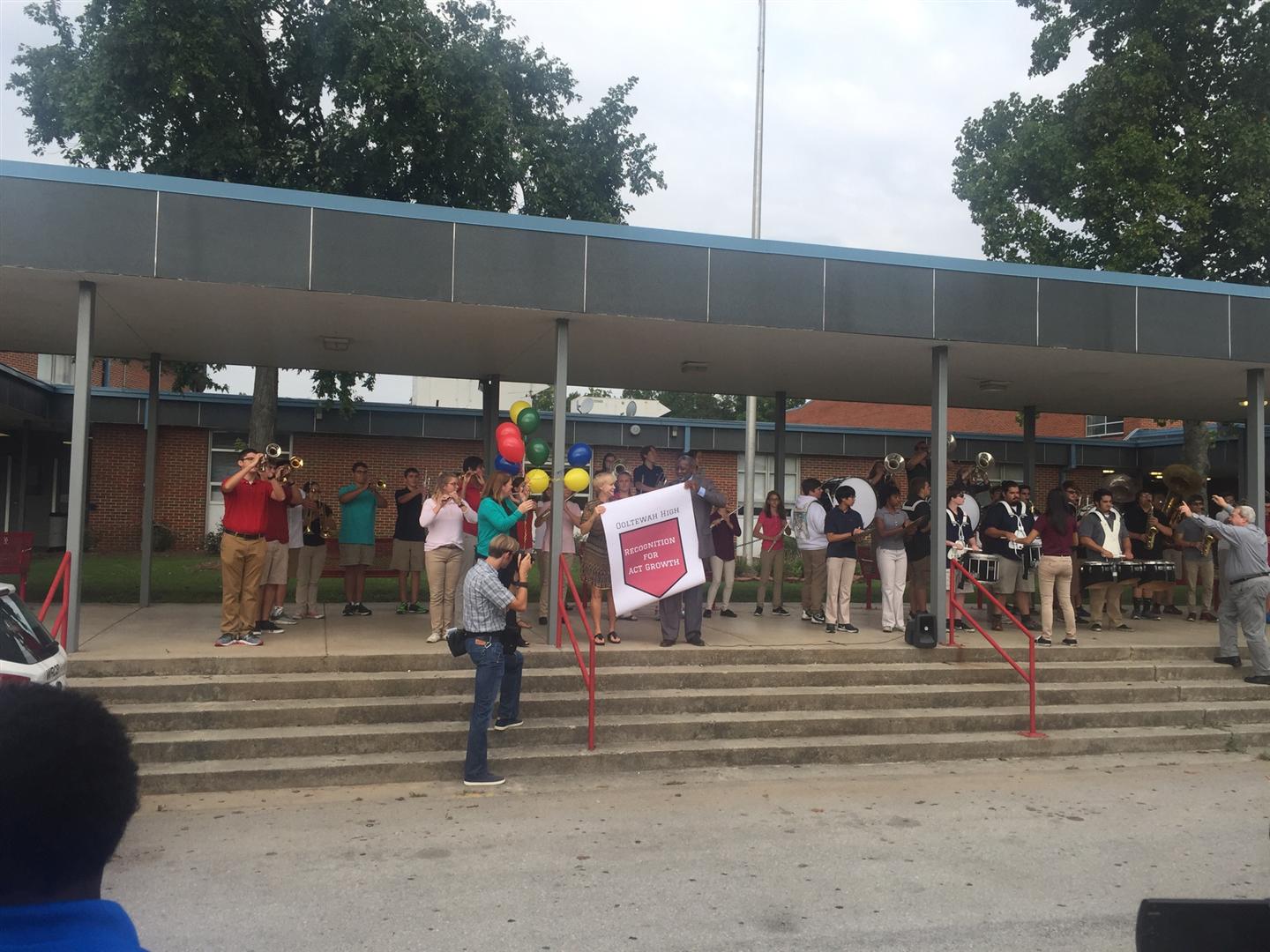 OHS ACT Scores Show Uncanny

Improvement

!
Hoot Tube!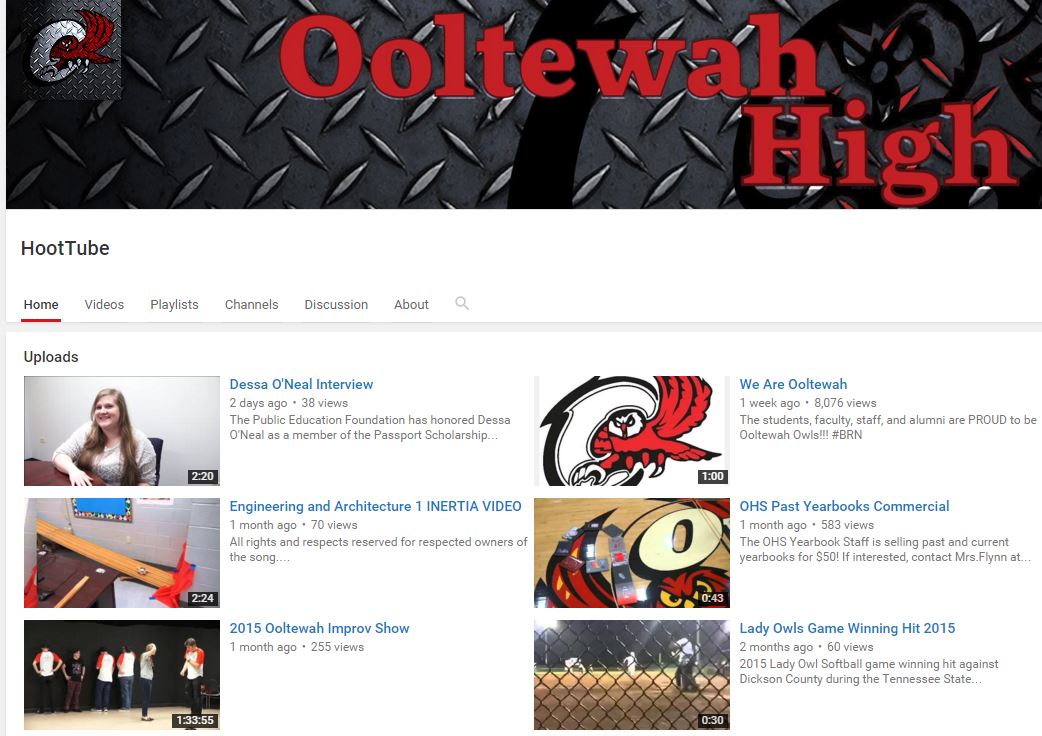 Click Above to find out what makes Ooltewah Great!
HELP SUPPORT OUR RED HOT DANCE TEAM!!!
OHS Red Hots Dance Team's Annual BBQ Dinner

Ooltewah vs. Soddy Daisy - Homecoming game

Friday, Sept. 30th, 5 -7 (7:30 game time)

OHS Café'

$8.00 plate ($10.00 at the door)

Catered by Choo Choo BBQ – Hixson

BBQ, bun, slaw, baked beans, chips and dessert

Get your Tickets from any Red Hots Dancer or ohsredhotsbbq@gmail.com
Any students interested in working with the varsity football team as a manager or video taping games, etc. See Coach Bryan ASAP!!!
OHS Yearbooks for sale from the 80s, 90s, and 2000's! Click here for more information!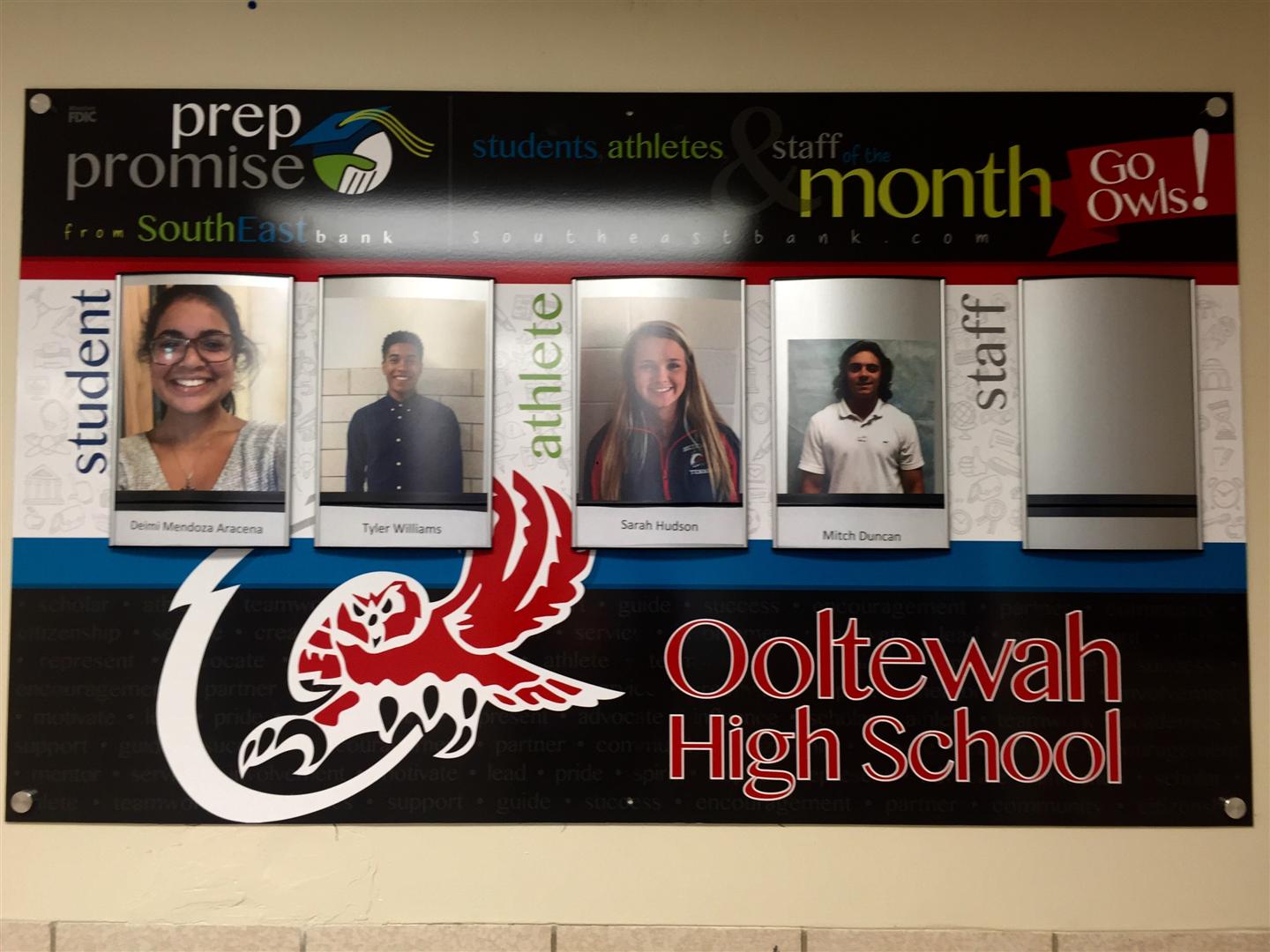 Congratulations!
Student of the Month: Deimi Mendoza Aracena
Student of the Month: Tyler Williams
Athlete of the Month: Sarah Hudson

Athlete of the Month: Mitch Duncan
DAILY ANNOUNCEMENTS
The cheerleaders will have NEW Hoodies, Sweatshirts, and Tee's on Thursday during lunch.
Balfour will be delivering class rings Thursday, Sepyember 1st.
All Seniors- Please see the link on the school website to book your formal senior portrait ASAP!

There will be NO Girls Basketball conditioning today.
Girl's Soccer pancake breakfast is Saturday, August 27th from 8:30-10:30 at Beef O'Brady's.
Seniors and Juniors- The University of Tulsa will visit on Tuesday, August 30th from 9:30-10 a.m. in the White Oak room.
There will be a meeting for anyone interested in playing Boy's Basketball, Thursday afternoon at 2:25 in the new gym.
Congratulations to the girls soccer team for defeating CSAS 2-1 last night.
Congratulations to the Lady Owls Volleyball team for defeating Bradley 3-1 last night.
Jeans may be worn on dress down day with a regular collard dress code shirt, Ooltewah or Collegiate T shirt, or Ooltewah or Collegiate Pullovers.
Drop off Times:
Earliest Drop off time: 6:50 am . Students dropped off before 6:50am will NOT be supervised.
Latest Pick up time: 2:30 PM . Students picked up after 2:30pm will NOT be supervised.
Attention Beta Club Members:
If you are interested in being an officer for the 2016-2017 school year, please come by room 204 and see Mrs. Maynor as soon as possible.
The chess club will have its first meeting Wednesday after school in room 210. If you're interested in participating or just want to learn how to play chess, please join us on Wednesday!!!
Art Club will have an interest meeting on August 25- that is a Thursday after school starting at 2:20 until 3:00 in Room 106.
Model UN interest meeting is going to be Tuesday August 23 at 2:20 in room 207
The Red Hots will be selling spirit T-shirt on Wednesday during all 4 lunches in the cafeteria. Please make checks payable to OHS Red Hots
Looking for a Part-time job:
Spare time entertainment is looking to hire fun people to help with Game Zone Operation, including game room rangers and laser tag lieutenants. There are also jobs in the new restaurant. See the flyer in the guidance for the websit to apply!!!!!
Any senior National Honor Society members interested in becoming an officer for the 2016-2017 school year, please see Ms. Howe in room 1E by Friday, September 2nd.
FBLA Applications are how available in Mrs. Moses' room, 418. Please stop by an join us this year!
Are you looking for a fun way to earn service hours for your club or organization? See Mrs. Moses in room 418 or Mrs. Hitchcox across from room 108/109 to sign-up to volunteer at the Hamilton County Fair & the Haunted Trail at Enterprise South
If you like robots, building, or maybe just want something to do after school, come join the OHS Robotics after school, Wednesdays in room 422!


FCA will be having their first meeting this Thursday. Anyone interested should come to the new gym @ 6:30!

World languages club- meeting once a month after school. The $5 fee and form are due by the first meeting. We will be taking 1 field trip a semester! Come expecting guest speakers, food, dancing, games, tongue twisters, and more! Please turn in the forms to your language teacher or Ms. Hackman in the new gym, room 706.