picture from: http://sopecreeklibrary.typepad.com/carroll/
Congratulations to the JROTC Raider Team! Yesterday was the final event and completion of the County Raider competition and Ooltewah finished as county champions in both the male and co-ed divisions. This dual victory was the first time any team won more than one category in the county competition!!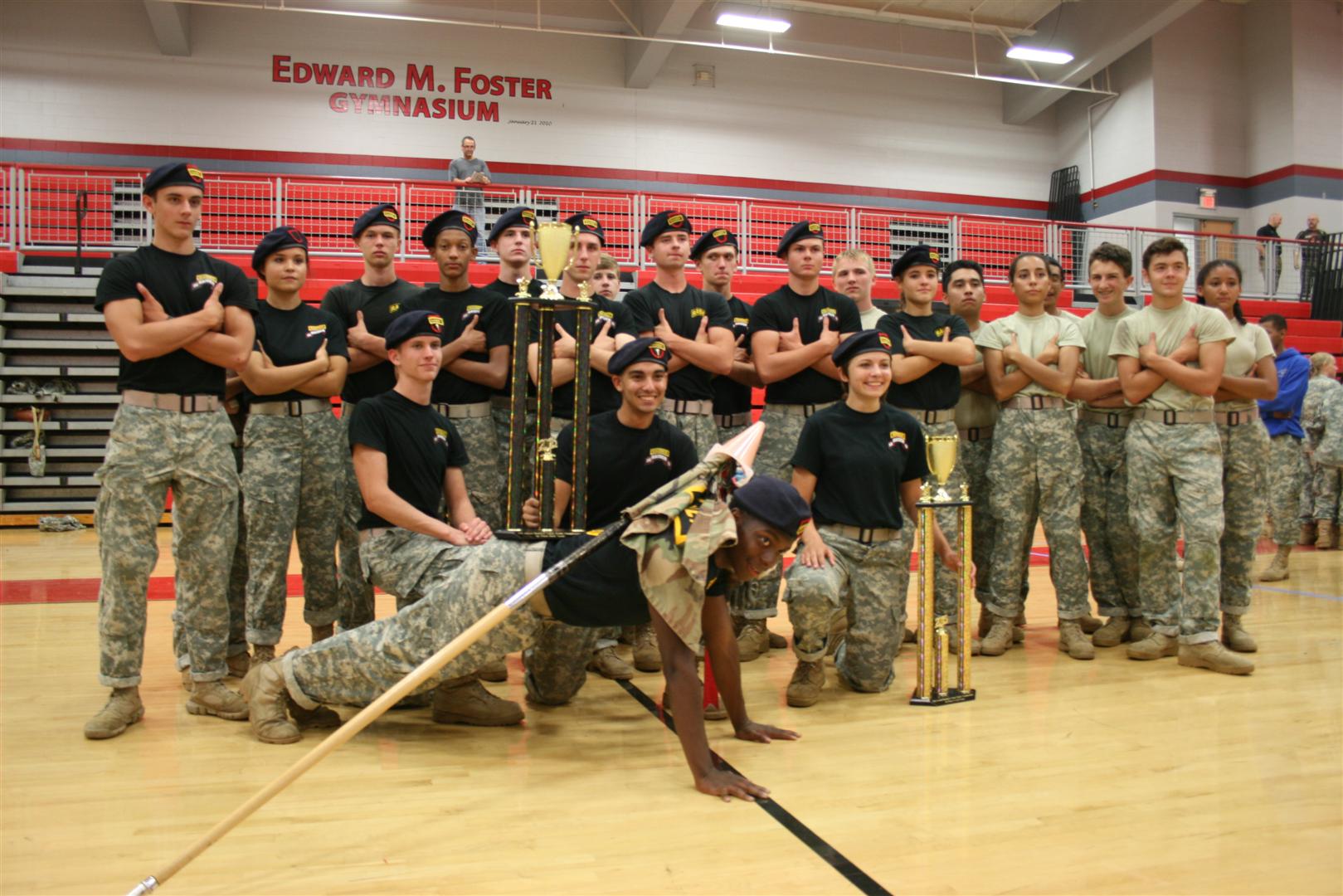 Big shout out to both 1st Sergeant McCullough and Jonathan Escobar for leading the Raider team to success!
RADIERS LEAD THE WAY!
**BREAKING** Congratulations to the Ooltewah High School band for being chosen to march in the 2017 Rose Bowl Parade in Pasadena, California! Way to represent the Big Red Nation!
Click HERE to view the full story from Channel 9 News
Click HERE to view the full story from Channel 3 News
Congratulations to Alex Biro for winning the Player of the Week!!!

Coaches' reactions to the defeating rival Rhea County 16-0
Thank You to the OHS Alumni Association for updating our blinds!
Red Hots Info and Pictures
DAILY ANNOUNCEMENTS
ATTENTION STUDENTS!
Attention Seniors (For Senior Portrait News click HERE)
2015 Yearbooks have Arrived!! (Click HERE for more)
Senior Baby Pictures News (Click HERE)
Culinary 2 Class prepares pre-game meals for the volleyball team
To learn more about Chef K, click here
Attention sophomores, juniors, and seniors!! If you are interested in becoming a member of Key Club, please see Coach Buchanan for a membership application!
Attention Seniors: please bring in your baby pictures to your grad focus teacher or to Mrs. Flynn in room 2F or 109. The deadline for baby pictures is September 30
Auditions for the OHS school play will be held after school this week in the Accordian Room starting at 2:30. All students are welcome and no preparation is required
Art club will meet today until 4:00.

There will be an FBLA meeting immediately after school on Wednesday, October 14th until 2:45. Please have your competitive event decided by October 23rd. All FBLA Field Trip permission slips and money are due this Thursday.
Counselors will be in the computer lab 201 on Wednesday, October 30th to help seniors fill out the TN Promise application, scholarship, and college applications, and accessing Family Connection. If you need help on this day, please request a pass from your teacher. All seniors will be required to sign in and out when they come for help.
Volley for a Cure t-shirts are now on sale for $5.00! They will be sold during lunch and can be worn on dress down days.
The lady owls volleyball team will host their Senior Night and annual Pink-out match on Tuesday, September 29th against Soddy Daisy. Everyone is encouraged to wear pink in honor of Breast Cancer Awareness. JV plays at 5 and varsity plays at 6. Students wearing pink will get in free!
*Attention new OHS faculty members* The website team needs you to log into the school website under "staff login" to be added to the faculty list. Please use your HCDE username and password.
Seniors: if you cannot log on to Family Connection please email your name and email address to Mrs. Robinson immediately.
There are a limited number of 2014-2015 yearbooks for sale. You can come by room 109 during 4th block to purchase a book for $85. This is a first come, first serve basis.
Anyone in FBLA who is interested in the Dollywood field trip on October 19th, please pick up a permission slip from Mrs. Moses or Mrs. Miller. The price is $50. The permission slip and money are both due by October 1. **Only the first 45 that turn everything in will be allowed to attend.**